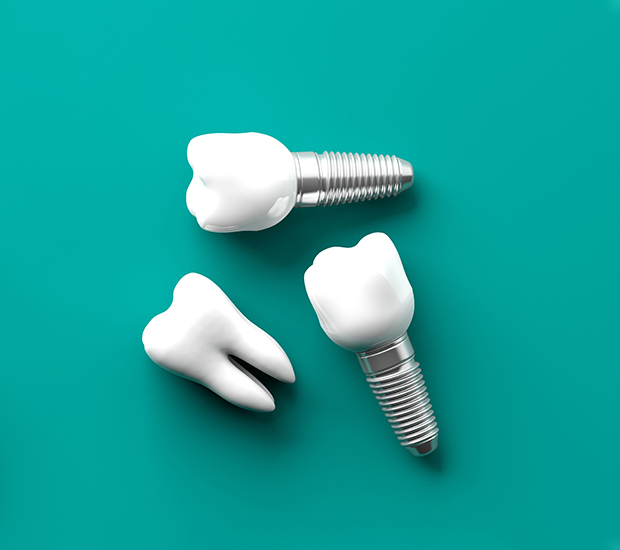 Dental Implants
San Diego, CA
Dental implants are an attractive tooth replacement option that provides the appearance and functionality of natural teeth. Missing teeth pose an issue for both function and aesthetics, as the jaw bone will deteriorate and place undue pressure on the surrounding teeth over time. Dental implants are a viable option for many patients who have lost teeth to decay, injury, periodontal disease, or any other reason.
Dental implants are available at Torrey Hills Periodontal Group in San Diego and the surrounding area. Do not hesitate to restore and preserve your smile. Call us today at 858-925-1188 to schedule an appointment or to learn more about our services.
Understanding Dental Implants
Dental implants are a long-term solution for smile restoration. They are specifically designed to be indistinguishable from natural teeth. According to MedicineNet, dental implants are considered the standard of care for tooth replacement. Dental implants are replacement tooth roots placed into the jaw bone. The implant will then fuse with the bone over a few months. This process is known as osseointegration.
The artificial tooth root of a dental implant works to hold a replacement tooth or bridge. It is the closest alternative to a natural tooth, as it can stabilize and stand independently without disrupting the nearby teeth. Additionally, most dental implants are composed of titanium. This allows them to integrate seamlessly with the bone, as the body will not recognize titanium as a foreign object. Dental implants have a success rate of approximately 97 to 98%.
Why Dental Implants
As mentioned earlier, missing teeth must be replaced to restore both the mouth's function and appearance. Teeth can fall out due to decay, infection, injury, periodontal reason, and more. Dental implants are the standard par excellence for tooth replacement >for many reasons, including:
Convenience. Dental implants are permanent, meaning patients can bypass the inconvenience of adhesives and other aspects of denture care. Dental implants can last a lifetime with the right care.
Easier eating. It can be difficult to chew with sliding dentures. Once fused to the jaw bone, dental implants function just as natural teeth do.
Enhanced self-esteem. By restoring smiles to their original appearance, dental implants can give patients back their self-confidence.
Improved speech. Poor-fitting dentures may cause the teeth to slip within the mouth, leading to mumbling or slurring of the words.
Oral health maintenance. Unlike tooth-supported bridges, dental implants do not require reducing the surrounding teeth. Consequently, more of the patient's natural teeth are left intact, improving the patient's long-term oral health.
Ultimately, each patient must consult with their periodontist to determine which tooth replacement option is best for them. However, most people are good candidates for dental implant surgery as long as they are in good general and oral health.
What to Expect from Dental Implant Surgery
Dental implants require months of preparation, as the procedure is a collaborative effort between the patient, the dentist, the periodontist, and possibly other dental professionals. The periodontist and dentist will first consult with the patient to determine where and how the implant will be placed. Preparation will likely involve a comprehensive dental exam and review of the patient's medical history. The patient must also follow a customized treatment plan leading up to the surgery.
The procedure itself is typically an outpatient surgery performed in stages, allowing the patient healing time between procedures. Most dental implant surgeries begin with removing the damaged tooth before moving onto preparing the jawbone as necessary and placing the dental implant. Bone growth and healing will then follow, along with abutment and artificial tooth placement. Certain steps may be able to be combined, depending on the patient's unique situation.
Frequently Asked Questions
How should I take care of my dental implants?
As mentioned earlier, dental implants look and function just like natural teeth. As such, they require the same amount of care — even if they cannot die. Brush your teeth with a fluoridated toothpaste twice daily and floss nightly to remove any excess plaque. Rinsing with a fluoridated mouthwash can also help wash away any debris between the teeth.
Can anyone get dental implant surgery?
Ideal candidates for dental implants have a fully developed jaw bone adequate to either secure implants or have a bone graft. Additionally, they do not smoke tobacco, are willing to commit months to the process, and do not have any health issues that complicate bone healing. If you do not meet these criteria, we can determine the best course of action for you. In particular, sinus lift surgery may be a viable option for those with insufficient bone.
Are there any risks associated with dental implant surgery?
Dental implant placement is typically a very safe procedure. However, like all other surgeries, it does not come without some risk. Though any potential complications tend to be minor, the most common risks associated with dental implant surgery include infection at the implant site, injury or damage to the surrounding structures, nerve damage, and sinus problems. Dr. Hunt, D.D.S., will take all necessary precautions to ensure your safety during this procedure.
What is it like to recover from dental implant surgery?
After the procedure, patients typically experience some bruising of the skin and gums, minor bleeding, pain at the implant site, and swelling of the face and gums. You may be prescribed painkillers or antibiotics to manage your discomfort after surgery. Diet will need to be restricted to soft foods only as the surgical site heals.
Is dental implant surgery painful?
No. This procedure is typically performed under local anesthesia, meaning patients will not feel any pain during the surgery. Though some post-operative discomfort may linger, most patients report feeling discomfort similar to that associated with a tooth extraction. Any pain you feel should be manageable with over-the-counter painkillers, though we may prescribe you medication for more involved procedures.
Call Us Today
Dental implants can help restore your self-confidence and improve your oral health. We at Torrey Hills Periodontal Group may be able to help. Call us today at 858-925-1188 to schedule an appointment or to learn more about our services.
Torrey Hills Periodontal Group is located at 4765 Carmel Mountain Road Ste 204 San Diego, CA 92130.
Recent Posts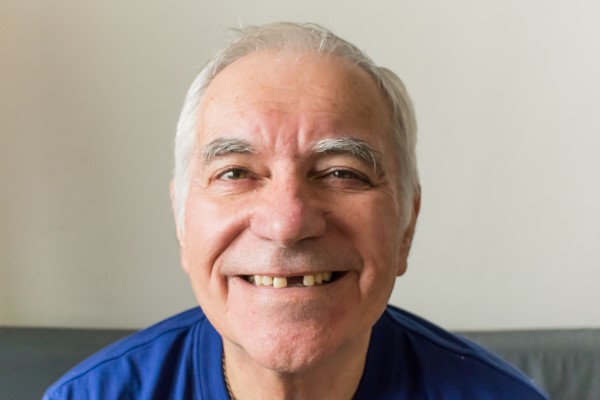 There are various things to consider when exploring your missing tooth replacement options. Factors like your budget, how many missing teeth you have, and the location of the missing teeth determine which teeth replacement restoration works best for you.Some of the different oral prosthetics that can be used to replace missing teeth include dentures, bridges,…